About Ceranis
各地の文化、技法を統一的に並べることで、各窯元の作風や風合いの違いや
地域の景色を陶器を通して伝えて行きます
By arranging the cultures and techniques of each area in a unified way,
we convey the difference in style and texture of each kiln through its local landscape.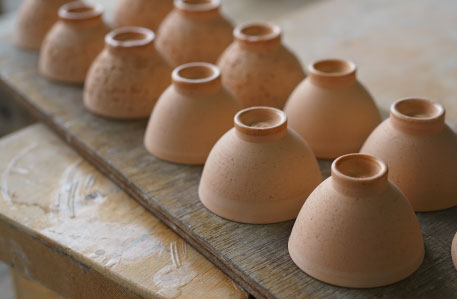 日本の陶器の魅力の1つは、その土地ごとの土や釉薬、焼き手の技法にあります。
そうした背景にあるストーリーを動画、印刷、Webで国内外にお伝えすることで日本の陶芸に対する興味を少しだけ知識に変え、さらに焼き元や日本各地の陶芸産地へ赴くきっかけになれば幸いです。
One of the charms of Japanese pottery is the clay and glaze of each region as well as the potter's technique.
By offering the goods along with its background and story via video, printed materials, and the web, we hope that it will encourage users to lead their curiosity to become knowledge and to visit the locales.
Ceranis Concept
日本の陶器の魅力をわかりやすく、触れやすく
Making the charm of pottery easy to understand and accessible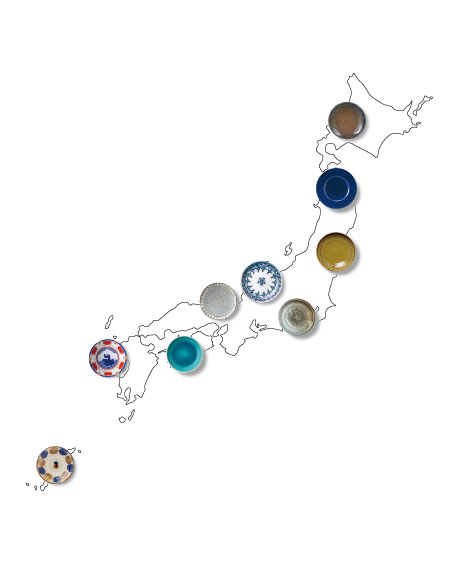 日本の陶器の美しさは世界的にも高い評価を得ていて、実用的かつバリエーションに富んでいる一方、窯元や作家の知識がないと買えないものや、一度に複数枚買わないと同じサイズのものが手に入らないなど、手を出しにくい面もあります。
そこで、陶器に気軽に触れてもらうきっかけとして、日本中の窯元にスタッキング可能な統一した形で陶器作品を制作してもらい、作品の窯元、焼き手の情報をWeb、印刷物、動画で紹介しております。
陶器に使用する土や釉薬、焼き方はその土地ごとの方法で作ってもらい、その違いを紹介していくことで誰でも気軽に陶器を買い求め、動画やWebでいつでもその作家や窯元の風景について知ることができます。
The beauty of Japanese pottery has a high reputation worldwide and is practical and boasts many variations. However, there are also aspects that are hard to grasp, such as cases where you cannot buy pottery without having knowledge of pottery or the artists, or you cannot get pottery in the same size unless you buy several at once.
Therefore, as an opportunity for people to easily get in touch with pottery, we are going to have potters throughout Japan create pottery of uniform shape in stackable form, and we will share information on pottery and potters via the website, printed materials, and video.
By having potters use their local methods of baking with the clay and glaze used for pottery and explaining the differences among the method, anyone will be able to easily buy pottery and learn about the potters and the settings around their kilns at any time through video and the website.